Our products
All our pork products are made in the farm butchery to our unique recipes using only the very best of ingredients. Our pigs are fed wheat and barley grown and milled on the farm, so we can confidently tell you what's in your meat. With 50 years of farming and butchery, the dedicated team at Wicks Manor know exactly what it takes to produce great tasting pork products, to be eaten on any occasion.
"My wife & I would like to thank you all for the order we received just before Christmas. The products were exceptional, particularly the "smoked ham on the bone" delicious! We will be back next year."- Wally & Julia
---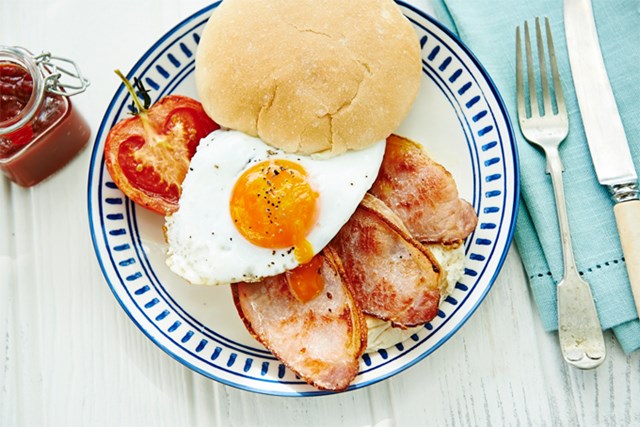 Smoked Bacon - Smoked & dry cured on the farm.
Our tasty smoked back bacon and streaky bacon is dry cured by hand and smoked over beechwood chippings in our farm smokehouse and butchery for a truly delicious, succulent flavour.
---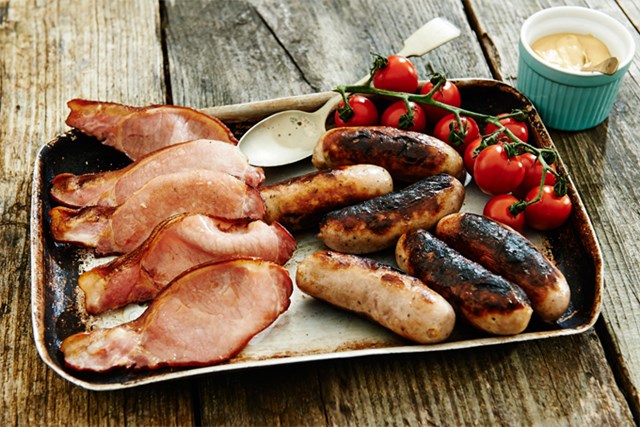 Unsmoked Bacon - Dry cured by hand on the farm
Our tasty unsmoked back bacon is cooked and dry cured by hand in our farm butchery for a great tasting and fuller flavour.
---
Sausages - Made from only prime cuts of British pork
Our delicious Pork sausages are prepared by hand in our farm butchery using only the succulent prime cuts of British farmed pork blended with mixed herbs and spices. Made with 75% pork meat and available in four delicious varieties: - Olde English Sausage, Pork, Pork & Apple and Gluten Free Cumberland.
---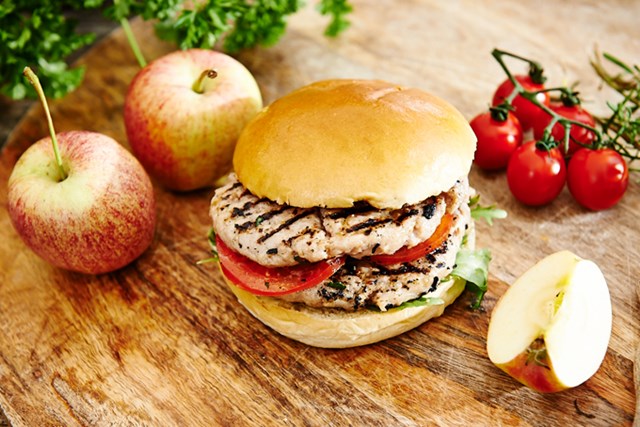 Burgers - Succulent and made with prime cuts of meat
Our tasty burgers are also prepared by hand in the farm butchery using only the succulent prime cuts of meat blended with herbs and spices. Our Wicks Manor Pork & Apple Burgers contain 80% pork meat.
---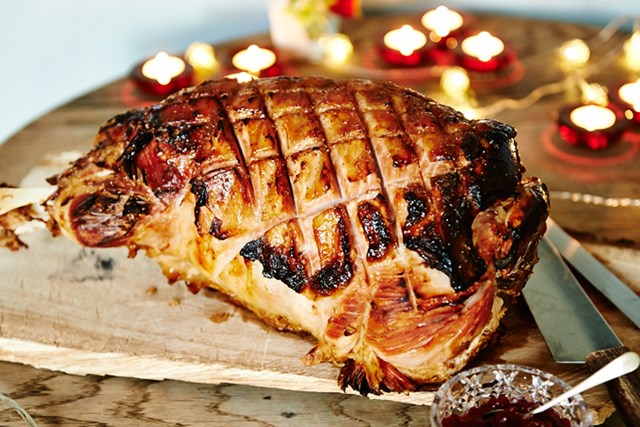 Hams - Cooked & cured on the home farm.
Our range of succulent Wicks Manor smoked and unsmoked sliced hams are cooked and cured on the farm and available in three tasty flavours smoked, unsmoked and honey roast. Delicious!
---
Other delicious pork products
We also offer a range of other tasty pork products including our award winning sausage meat, gammons, pork loin joints, pork belly and sage and apple pulled pork. You can order whole ham or gammon direct from us for that special occasion
---