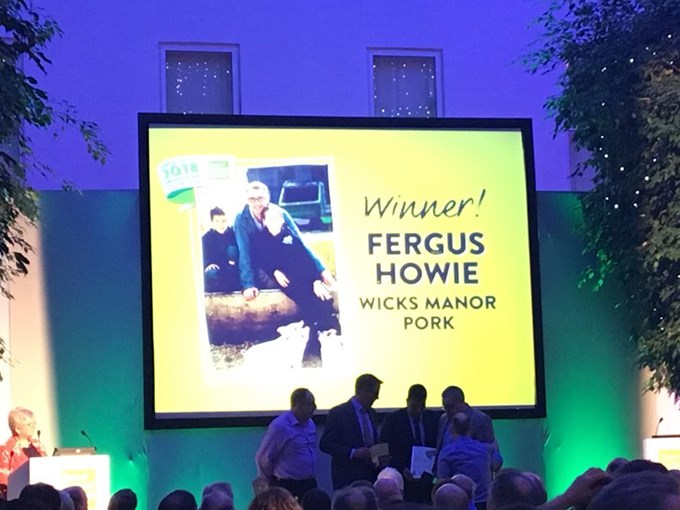 Posted: 16/03/2018
---
Wow, delighted! We've just been named winner of East of England Co-op's Producer of the Year! We would like to take the time to say a huge thank you to everyone who took the time to vote for us and for all the fantastic support we've enjoyed over the years. This award is very special for us, thank you!! 
We are unique in that we grow and mill wheat and barley on the farm to feed the pigs that live at Wicks Manor Pork farm. The bacon is dry-cured by hand and smoked using a blend of beechwood chips to give a lovely aromatic flavour. We also offer a delicious range of premium pork burgers and sausages which have super high meat content and are made using prime cuts of shoulder. 
The Producer of the Year awards, voted for by East of England Co-op customers were founded to celebrate and reward the many food and drink businesses in East Anglia, and the selected finalists – Wicks Manor, Buxton Potatoes and Havensfield Eggs, were judged in recent weeks by a panel of three judges, including Emma Hibbert, Adnams marketing director, former EADT and Ipswich Star editor Terry Hunt and Charlotte Smith-Jarvis, Archant food and drink editor. 
We were absolutely over the moon to win the top prize at the East of England Co-op awards and had a brilliant night celebrating with everyone. 
---
Share this post:
---