Sausage and bean casserole
Posted: 01/03/2019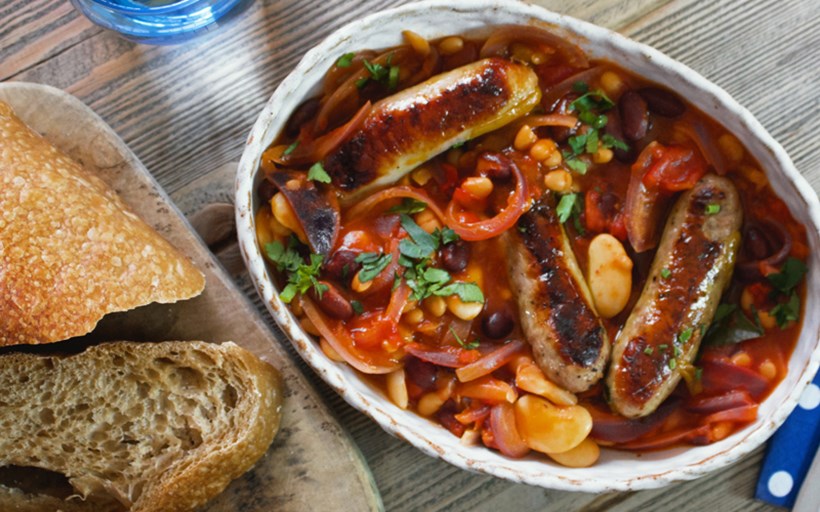 Dish up a hearty bowl of comfort on a cold, wintry evening with this simple sausage, tomato and bean stew made using our Wicks Manor pork sausages.
---
6 great ways to use up your Sunday leftovers
Posted: 25/02/2019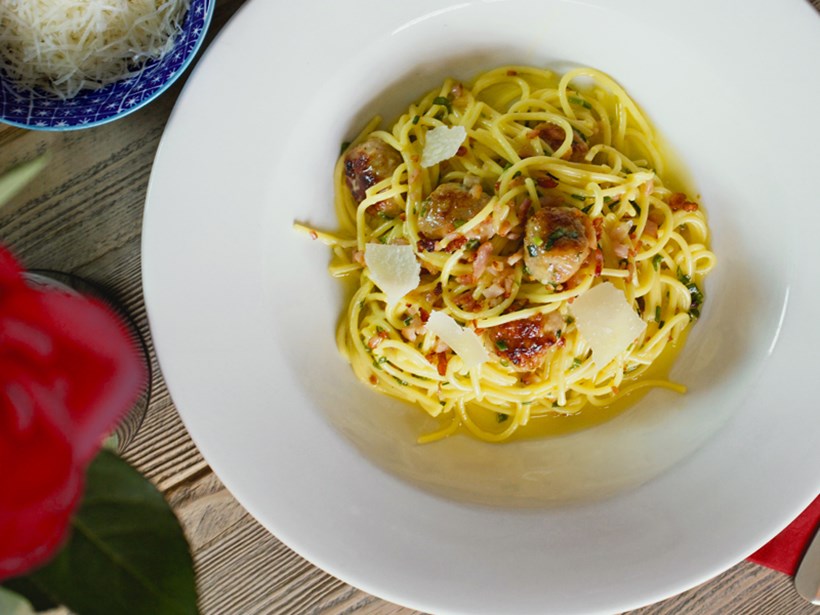 If you've got a fridge full of leftovers from your Sunday roast, no fear! We've got some great ideas for using up your leftover pork. You can avoid food waste and create a tasty weeknight dinner all in one with these creative recipes for Sunday lunch leftovers.
---
Sausages braised in onions and cider
Posted: 01/02/2019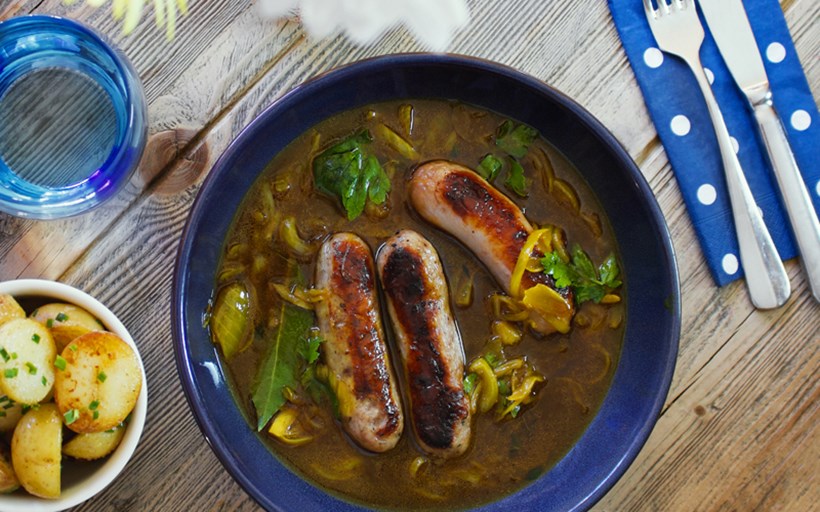 Our take on sausage casserole makes a wonderfully warming and filling dish, and is perfect for mid-week family suppers.
---