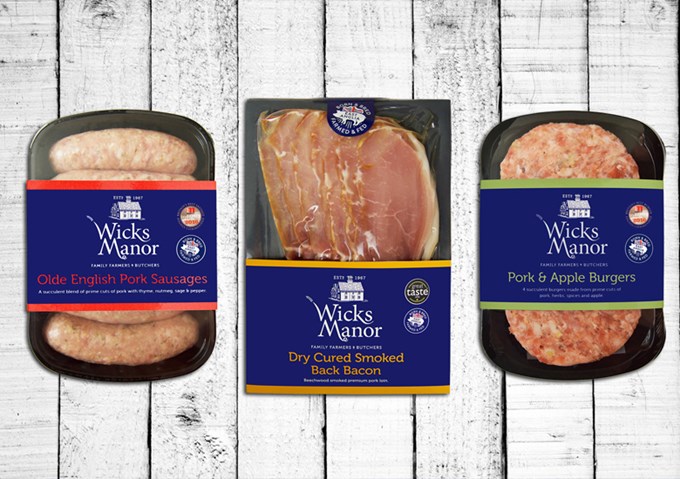 Posted: 31/03/2017
---
Wicks Manor Farm, celebrates 50 years of family farming and butchery with the introduction of new shelf efficient packaging and a whole new look for their brand and range of bacon, ham, pork sausages and burgers.
For three generations the Howie family have farmed at Wicks Manor in Maldon in Essex. The story began when Robert Howie moved to Wicks Manor Farm in 1967 and over the 50 years since it has grown to the complete "field to fork" farm and butchery business it is today. With brothers Fergus and Hamish at the helm wheat and barley are grown on the farm, then milled to produce the feed for the pigs, born and bred at Wicks Manor; and their full range of pork produce is prepared and packed in the farm's butchery complete with its own curing facility and smokehouse.
Tying in with the 50th anniversary, this month we will be launching our new branding and striking new packaging across the entire product range, designed to encourage more people to try great quality, farm made pork produce. 
---
Share this post:
---