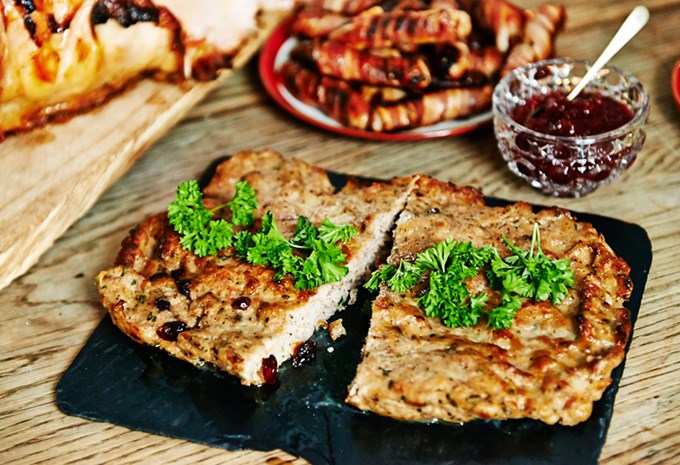 Posted: 01/12/2017
---
This sausage, apple and cranberry stuffing recipe is truly delicious and perfect for Christmas and Boxing Day lunches. Ideal for stuffing your Christmas Turkey or just roll it into balls to serve alongside the Christmas dinner.
Serves 8 people
What you'll need:
1 red onion, finely chopped
35g salted butter, softened
3 slices of white bread, whizzed to chunky breadcrumbs
350g Wicks Manor Olde English Sausagemeat
1 apple, peeled and grated
225g dried cranberries
Handful of sage leaves, finely sliced
½ tsp mixed spices
½ tsp dried rosemary
Method:
Preheat the oven to 200°C. Place the butter in a pan and gently cook the onion until soft. Add the breadcrumbs and stir frequently to soak up the butter. Pour into a bowl with the sausage meat, cranberries, grated apple, sage, rosemary and mixed spices. Mix everything together well and then place in a1kg loaf tin and top with extra sage leaves. Bake with turkey for 30-40 mins. Alternatively, you can roll the mixture into balls or stuff the neck end of the bird.
---
Share this post:
---