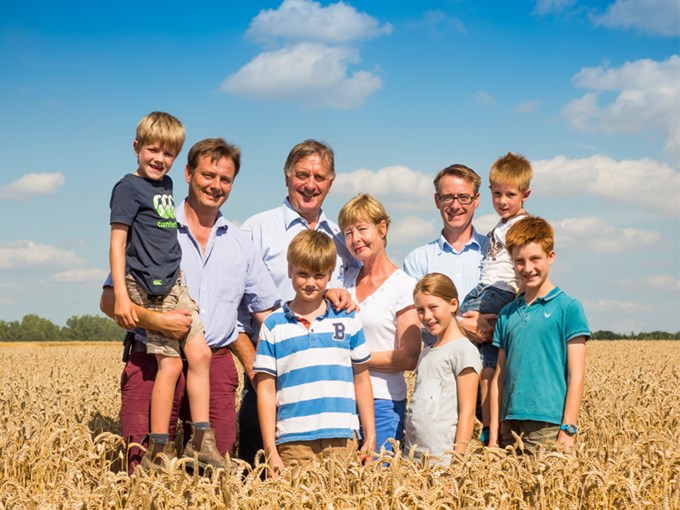 Posted: 01/01/2018
---
We're absolutely over the moon that Wicks Manor has been nominated for Sourced Locally Producer of the Year. The awards have now been running for six years and are a celebration of local farmers, growers and producers from across Essex, Suffolk and Norfolk. Vote for us now!
The aim of the awards is to raise the profile for food and drink producers in the region, as well as highlighting the importance of shopping locally whenever possible.
We are extremely proud to be recognised as a business which actively and proudly sells and promotes great local produce made on our family farm in rural Essex. For three generations, our family have been producing wheat and barley, which is grown and milled on the farm to feed the pigs that live at Wicks Manor. All our pork products are prepared on our farm in our own butchery and smokehouse using only the very best of ingredients. Our bacon is dry-cured by hand and smoked using a blend of beechwood chips to give a lovely aromatic flavour. We also offer a delicious range of premium pork burgers and sausages which have super high meat content and are made using only prime cuts of shoulder.
The voting opens from Monday 1st January to Wednesday 31st January 2018, members and Co-op customers can vote for their favourite producers both online and in East of England Co-op stores. These votes with select the three County Champions, who will then be visited by a panel of food and farming experts who will select the overall Producer of the Year 2018.
VOTE FOR US TODAY! We are so delighted to be shortlisted for the Co-op Producer of the Year Awards 2018. Winning this award would be something quite special and it would make all our hard work and efforts worthwhile.
Please take the time to vote for us online at https://www.eastofengland.coop/food/sourced-locally/producer-of-the-year/producer-of-the-year-2018. The voting process is very simple and only takes a couple of minutes.
---
Share this post:
---