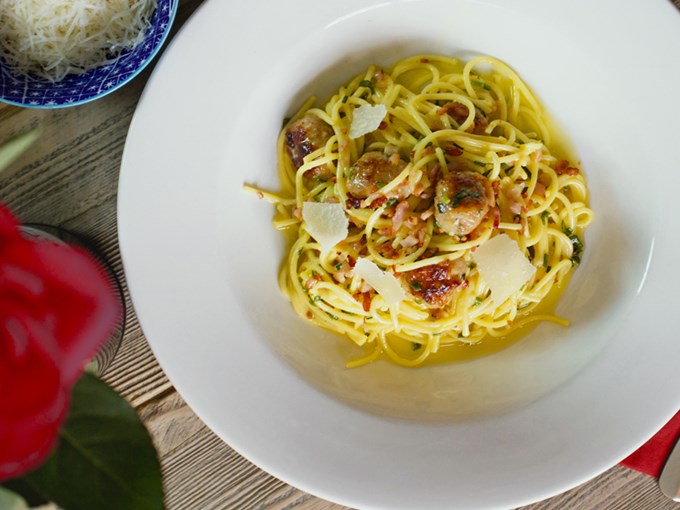 Posted: 25/02/2019
---
If you've got a fridge full of leftovers from your Sunday roast, no fear! We've got some great ideas for using up your leftover pork. You can avoid food waste and create a tasty weeknight dinner all in one with these creative recipes for Sunday lunch leftovers.
Pork and black bean tacos: Put leftover pork in tacos with black beans, avocado and a squeeze of lime for a delicious Mexican feast.


Leftover pork pasta bake: Pasta bake is the ultimate comfort food – and a pork pasta bake is a cut above the rest. Try a new take on this family-friendly weeknight supper by adding your leftover pork to pasta with a rich tomato sauce and baking it. Top with yummy melted cheese.


Pulled pork brioche buns: To remind us of sunnier summer days, we use leftover pork to make mouth-watering pulled pork burgers, which are as good on a weekday evening as they are at a summer BBQ. Top with creamy slaw, salad and BBQ sauce.


Pork Bolognese: A tasty Pork Bolognese makes a welcome change from traditional beef Spaghetti Bolognese – and it's just as quick and easy to make. You can follow your favourite Bolognese recipe and simply substitute beef mince for pork mince. Sprinkle a generous handful of grated parmesan over the top and you're good to go.


Pork Curry: A fresh, fragrant curry will give your leftovers a new lease of life. We think pork goes especially well with lemongrass, so why not make a pork Thai curry?


BBQ Pork Pizza: For an easy treat dinner, BBQ pork tastes delicious as a pizza topping. If you haven't got time to make your own pizza base, you can pick one up from any good supermarket and then add your own toppings. Let your imagination run wild!
Share your recipes with us on Instagram @wicksmanor.
---
Share this post:
---